Event Dates
Starts
Ends

Oct 13, 2015 at 09:00 am

Oct 15, 2015 at 05:00 pm
Venue Details

Monona Terrace Community and Convention Center

1 John Nolen Dr.

Madison, WI, US 53703

608.261.4000

[javascript protected email address]

http://www.mononaterrace.com/
Speakers
Session Speakers

Dr. Aedin Cassidy
Monona Terrace Community and Convention Center, 6th biennial
Scientific presentations
From around the globe with cutting edge information on how berries positively impact human health and wellness.  During the day and a half program thirty speakers will present their most current work in clinical, basic and applied research. Sessions on Berries and Heart Health, Cancer, Metabolism, Brain Aging, Gut Health/Microflora and Compositional Chemistry/Biological Effects will be [...]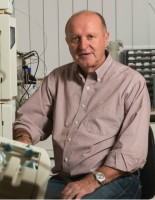 Dr. Alan Crozier
Monona Terrace Community and Convention Center, 6th biennial
Scientific presentations
From around the globe with cutting edge information on how berries positively impact human health and wellness.  During the day and a half program thirty speakers will present their most current work in clinical, basic and applied research. Sessions on Berries and Heart Health, Cancer, Metabolism, Brain Aging, Gut Health/Microflora and Compositional Chemistry/Biological Effects will be [...]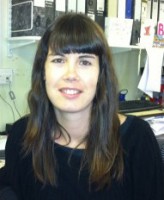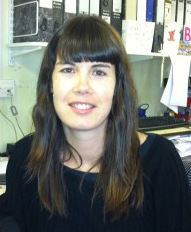 Dr. Ana Rodriguez-Mateos
Monona Terrace Community and Convention Center, 6th biennial
Scientific presentations
From around the globe with cutting edge information on how berries positively impact human health and wellness.  During the day and a half program thirty speakers will present their most current work in clinical, basic and applied research. Sessions on Berries and Heart Health, Cancer, Metabolism, Brain Aging, Gut Health/Microflora and Compositional Chemistry/Biological Effects will be [...]

Dr. André Marette
Monona Terrace Community and Convention Center, 6th biennial
Scientific presentations
From around the globe with cutting edge information on how berries positively impact human health and wellness.  During the day and a half program thirty speakers will present their most current work in clinical, basic and applied research. Sessions on Berries and Heart Health, Cancer, Metabolism, Brain Aging, Gut Health/Microflora and Compositional Chemistry/Biological Effects will be [...]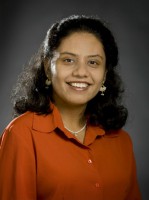 Dr. Arpita Basu
Monona Terrace Community and Convention Center, 6th biennial
Scientific presentations
From around the globe with cutting edge information on how berries positively impact human health and wellness.  During the day and a half program thirty speakers will present their most current work in clinical, basic and applied research. Sessions on Berries and Heart Health, Cancer, Metabolism, Brain Aging, Gut Health/Microflora and Compositional Chemistry/Biological Effects will be [...]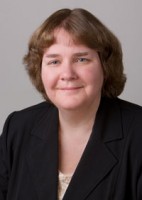 Dr. Barbara Shukitt-Hale
Monona Terrace Community and Convention Center, 6th biennial
Scientific presentations
From around the globe with cutting edge information on how berries positively impact human health and wellness.  During the day and a half program thirty speakers will present their most current work in clinical, basic and applied research. Sessions on Berries and Heart Health, Cancer, Metabolism, Brain Aging, Gut Health/Microflora and Compositional Chemistry/Biological Effects will be [...]
Dr. Britt Burton Freeman
Monona Terrace Community and Convention Center, 6th biennial
Scientific presentations
From around the globe with cutting edge information on how berries positively impact human health and wellness.  During the day and a half program thirty speakers will present their most current work in clinical, basic and applied research. Sessions on Berries and Heart Health, Cancer, Metabolism, Brain Aging, Gut Health/Microflora and Compositional Chemistry/Biological Effects will be [...]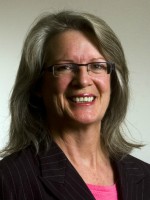 Dr. Carol L. Cheatham
Monona Terrace Community and Convention Center, 6th biennial
Scientific presentations
From around the globe with cutting edge information on how berries positively impact human health and wellness.  During the day and a half program thirty speakers will present their most current work in clinical, basic and applied research. Sessions on Berries and Heart Health, Cancer, Metabolism, Brain Aging, Gut Health/Microflora and Compositional Chemistry/Biological Effects will be [...]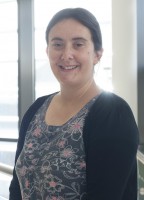 Dr. Claire Williams
Monona Terrace Community and Convention Center, 6th biennial
Scientific presentations
From around the globe with cutting edge information on how berries positively impact human health and wellness.  During the day and a half program thirty speakers will present their most current work in clinical, basic and applied research. Sessions on Berries and Heart Health, Cancer, Metabolism, Brain Aging, Gut Health/Microflora and Compositional Chemistry/Biological Effects will be [...]

Dr. Colin Kay
Monona Terrace Community and Convention Center, 6th biennial
Scientific presentations
From around the globe with cutting edge information on how berries positively impact human health and wellness.  During the day and a half program thirty speakers will present their most current work in clinical, basic and applied research. Sessions on Berries and Heart Health, Cancer, Metabolism, Brain Aging, Gut Health/Microflora and Compositional Chemistry/Biological Effects will be [...]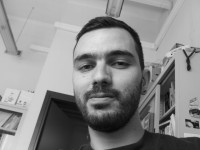 Dr. Daniele Del Rio
Monona Terrace Community and Convention Center, 6th biennial
Scientific presentations
From around the globe with cutting edge information on how berries positively impact human health and wellness.  During the day and a half program thirty speakers will present their most current work in clinical, basic and applied research. Sessions on Berries and Heart Health, Cancer, Metabolism, Brain Aging, Gut Health/Microflora and Compositional Chemistry/Biological Effects will be [...]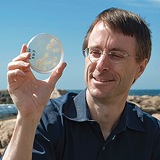 Dr. David Rowley
Monona Terrace Community and Convention Center, 6th biennial
Scientific presentations
From around the globe with cutting edge information on how berries positively impact human health and wellness.  During the day and a half program thirty speakers will present their most current work in clinical, basic and applied research. Sessions on Berries and Heart Health, Cancer, Metabolism, Brain Aging, Gut Health/Microflora and Compositional Chemistry/Biological Effects will be [...]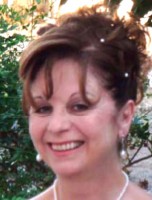 Dr. Dorothy Klimis-Zacas
Monona Terrace Community and Convention Center, 6th biennial
Scientific presentations
From around the globe with cutting edge information on how berries positively impact human health and wellness.  During the day and a half program thirty speakers will present their most current work in clinical, basic and applied research. Sessions on Berries and Heart Health, Cancer, Metabolism, Brain Aging, Gut Health/Microflora and Compositional Chemistry/Biological Effects will be [...]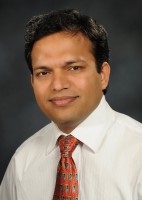 Dr. Farrukh Aqil
Monona Terrace Community and Convention Center, 6th biennial
Scientific presentations
From around the globe with cutting edge information on how berries positively impact human health and wellness.  During the day and a half program thirty speakers will present their most current work in clinical, basic and applied research. Sessions on Berries and Heart Health, Cancer, Metabolism, Brain Aging, Gut Health/Microflora and Compositional Chemistry/Biological Effects will be [...]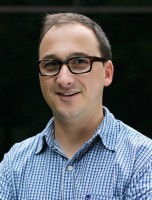 Dr. Federico Rey
Monona Terrace Community and Convention Center, 6th biennial
Scientific presentations
From around the globe with cutting edge information on how berries positively impact human health and wellness.  During the day and a half program thirty speakers will present their most current work in clinical, basic and applied research. Sessions on Berries and Heart Health, Cancer, Metabolism, Brain Aging, Gut Health/Microflora and Compositional Chemistry/Biological Effects will be [...]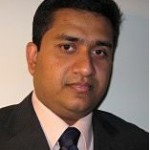 Dr. Indika Edirisinghe
Monona Terrace Community and Convention Center, 6th biennial
Scientific presentations
From around the globe with cutting edge information on how berries positively impact human health and wellness.  During the day and a half program thirty speakers will present their most current work in clinical, basic and applied research. Sessions on Berries and Heart Health, Cancer, Metabolism, Brain Aging, Gut Health/Microflora and Compositional Chemistry/Biological Effects will be [...]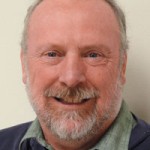 Dr. Jess Reed
Monona Terrace Community and Convention Center, 6th biennial
Scientific presentations
From around the globe with cutting edge information on how berries positively impact human health and wellness.  During the day and a half program thirty speakers will present their most current work in clinical, basic and applied research. Sessions on Berries and Heart Health, Cancer, Metabolism, Brain Aging, Gut Health/Microflora and Compositional Chemistry/Biological Effects will be [...]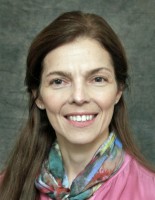 Dr. Laura Kresty
Monona Terrace Community and Convention Center, 6th biennial
Scientific presentations
From around the globe with cutting edge information on how berries positively impact human health and wellness.  During the day and a half program thirty speakers will present their most current work in clinical, basic and applied research. Sessions on Berries and Heart Health, Cancer, Metabolism, Brain Aging, Gut Health/Microflora and Compositional Chemistry/Biological Effects will be [...]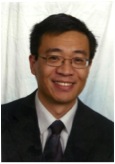 Dr. Liwei Gu
Monona Terrace Community and Convention Center, 6th biennial
Scientific presentations
From around the globe with cutting edge information on how berries positively impact human health and wellness.  During the day and a half program thirty speakers will present their most current work in clinical, basic and applied research. Sessions on Berries and Heart Health, Cancer, Metabolism, Brain Aging, Gut Health/Microflora and Compositional Chemistry/Biological Effects will be [...]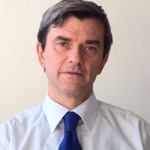 Dr. Maurizio Battino
Monona Terrace Community and Convention Center, 6th biennial
Scientific presentations
From around the globe with cutting edge information on how berries positively impact human health and wellness.  During the day and a half program thirty speakers will present their most current work in clinical, basic and applied research. Sessions on Berries and Heart Health, Cancer, Metabolism, Brain Aging, Gut Health/Microflora and Compositional Chemistry/Biological Effects will be [...]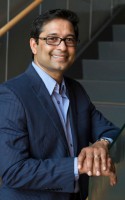 Dr. Navindra P. Seeram
Monona Terrace Community and Convention Center, 6th biennial
Scientific presentations
From around the globe with cutting edge information on how berries positively impact human health and wellness.  During the day and a half program thirty speakers will present their most current work in clinical, basic and applied research. Sessions on Berries and Heart Health, Cancer, Metabolism, Brain Aging, Gut Health/Microflora and Compositional Chemistry/Biological Effects will be [...]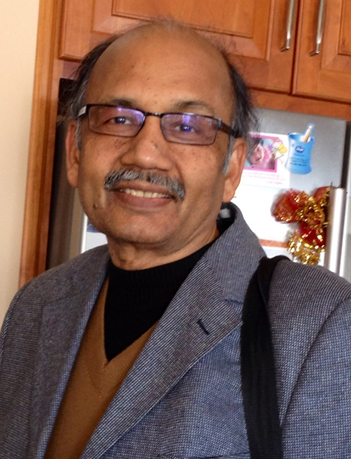 Dr. Ramesh C. Gupta
Monona Terrace Community and Convention Center, 6th biennial
Scientific presentations
From around the globe with cutting edge information on how berries positively impact human health and wellness.  During the day and a half program thirty speakers will present their most current work in clinical, basic and applied research. Sessions on Berries and Heart Health, Cancer, Metabolism, Brain Aging, Gut Health/Microflora and Compositional Chemistry/Biological Effects will be [...]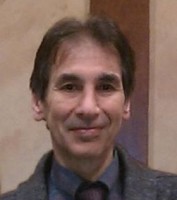 Dr. Robert Krikorian
Monona Terrace Community and Convention Center, 6th biennial
Scientific presentations
From around the globe with cutting edge information on how berries positively impact human health and wellness.  During the day and a half program thirty speakers will present their most current work in clinical, basic and applied research. Sessions on Berries and Heart Health, Cancer, Metabolism, Brain Aging, Gut Health/Microflora and Compositional Chemistry/Biological Effects will be [...]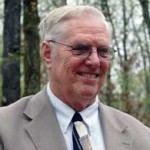 Dr. Ron Prior
Monona Terrace Community and Convention Center, 6th biennial
Scientific presentations
From around the globe with cutting edge information on how berries positively impact human health and wellness.  During the day and a half program thirty speakers will present their most current work in clinical, basic and applied research. Sessions on Berries and Heart Health, Cancer, Metabolism, Brain Aging, Gut Health/Microflora and Compositional Chemistry/Biological Effects will be [...]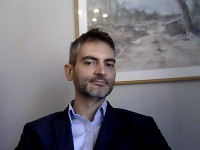 Dr. Simone Guglielmetti
Monona Terrace Community and Convention Center, 6th biennial
Scientific presentations
From around the globe with cutting edge information on how berries positively impact human health and wellness.  During the day and a half program thirty speakers will present their most current work in clinical, basic and applied research. Sessions on Berries and Heart Health, Cancer, Metabolism, Brain Aging, Gut Health/Microflora and Compositional Chemistry/Biological Effects will be [...]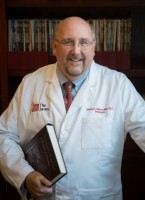 Dr. Steven Clinton
Monona Terrace Community and Convention Center, 6th biennial
Scientific presentations
From around the globe with cutting edge information on how berries positively impact human health and wellness.  During the day and a half program thirty speakers will present their most current work in clinical, basic and applied research. Sessions on Berries and Heart Health, Cancer, Metabolism, Brain Aging, Gut Health/Microflora and Compositional Chemistry/Biological Effects will be [...]
Monona Terrace Community and Convention Center, 6th biennial
Scientific presentations
From around the globe with cutting edge information on how berries positively impact human health and wellness.  During the day and a half program thirty speakers will present their most current work in clinical, basic and applied research. Sessions on Berries and Heart Health, Cancer, Metabolism, Brain Aging, Gut Health/Microflora and Compositional Chemistry/Biological Effects will be featured.
Berries and Brain Aging:

  

Chair

– Barbara Shukitt-Hale    

Speakers

– Robert Krikorian, Carol Cheatham, Claire Williams, Marshal Miller.

Berries and Heart Health:  

Chair

– Britt Burton Freeman    

Speakers

– Claire Williams, Arpita Basu, Aedin Cassidy, Dorothy Klimis-Zacas, Indika Edirisinghe.
Berries and Metabolism:  

Chair

–  Ron Prior   

Speakers

– Colin Kay,  Ana Rodriguez Mateos, Daniele Del Rio.

Berries and Compositional Chemistry and Biological Effects:

Chair

– Navindra Seeram  

Speakers

– 

Christian Krueger, Liwei Gu, Maurizio Battino, David Rowley.

Berries and Cancer:   

Chair

– Dr. Ramesh Gupta   

Speakers

–  Steve Clinton, Farrakh Aquil, Laura Kresty.
Gut Health/Gut Microflora:   

Chair

– Jess Reed   

Speakers

– Alan Crozier, Federico Rey, Andre Marette, Simone Guglielmetti.
Keynote Address and Dinner
An outstanding presentation relating further research and new knowledge on berries and health. Our Keynote Speaker will be Dr. Amy Howell, Associate Research Scientist at the Marucci Blueberry and Cranberry Research and Extension Center of Rutgers University. Dr. Howell is known for her groundbreaking work on cranberry proanthocyanidins (PAC's). Dr. Howell's keynote address will be " Cranberry – To the Bladder and Beyond!"
The Berry Sessions
Join us for a half day special event that targets those in the berry industry, corporate executives, the media and anyone else who would like to learn more about berries and health and how to communicate the research in this growing field effectively. Four sessions will be offered covering Marketing using berry research findings, Understanding berry health terminology, A strategic road map for developing health statements for berries and a Current Research Forum.
The Wisconsin Cranberry Discovery Tour: Cranberry Harvest Tour and Closing Dinner
Enjoy the beauty of fall in Wisconsin and experience the excitement of cranberry harvesting while visiting two local farms, one harvesting for fresh market and the second for the processed market. A visit to other cranberry processing and history sites will be followed by a closing reception and dinner. This full day tour will include bus transportation, lunch and dinner.
Registration
Register through the OSU Portal.
2015 Schedule at a Glance
To be announced.
Lodging

Madison Concourse Hotel, 1 W Dayton St. Madison, WI 53703. (608) 257-6000.